Beach Spa Resorts Circa 2012
---
Beach Spa Resorts touted themselves as the world's leading provider of spa resort which were located at beaches in Florida , Hawaii, the Caribbean, and California. If you were looking for this type of vacation / resort, the site offered helpful hints on how to find, travel to, and understand proper spa etiquette.
Their Spa Tips are still relevant today and are worth a read.

This was their website for several years.
Content is from the site's 2012 archived pages.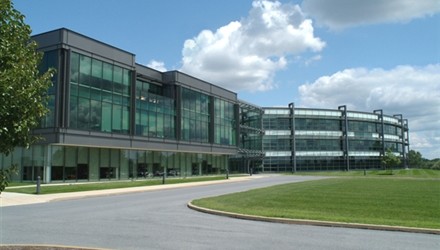 BEACH SPA RESORTS.COM
Welcome To The World's Leading Provider Of Spa Resorts Located At Beaches.
Beach Spa Resorts.com is a subsidiary of Get A Trip, Inc. A partnership with Expedia and Hotels.com was formed in 2008.
Corporate Headquarters: San Diego, California
Chief Executive Officer: Roman Terry
Mission Statement: "To be the world's leading provider of luxury beach hotels with in-house spa services, at the lowest rates."
____________________________________________________________________________
Beach Spa Resorts.com is a full-service travel management company. From a single source, we offer the entire spectrum of travel products and services that corporate customer's demand. Our company is around-the-clock both online and with agent assisted phone service. We never close! We offer global support in over 80 countries in 52 different languages for your convenience.
Beach Spa Resorts.com was the result of the need to provide discerning travelers with luxury beach hotels that have in-house spa services. Prior to this the consumer had to read numerous hotel descriptions to narrow down the hotels along the beach and the exact amenities they included. Many resorts and hotels chose their hotel name and included the term "spa" in it, such as "The Ocean Spa Hotel." The property owners or management company believed this sounded more upscale, thus the ability to command more money — so the story goes! However, this is not any indication that they provide spa treatments at all. In fact, it often times means nothing, other than it sounds more plush. Many travelers seeking a real spa hotel, purchased the room based on the name alone, believing they would be able to order spa treatments, such as facials, wraps and massage. This obviously proves disappointing upon arrival, learning there are no such services.
This has all changed with Beach Spa Resorts.com. We have done all the work for you. Really! We check out all the obvious features such as the quality of the resort as a whole, its location, spa facilities, and all the extras, but we also look into the quality of the housekeeping / janitorial services. Are the paper products in the rest rooms of superior quality? Are there shampoos, lotions, etc in the guests' bathrooms? Are the janitorial supplies eco friendly: that includes looking at the plastic trash bags, paper products, and cleaning supplies. IN other words, we snoop to find the dirt, if there is any and then report back to you.
All our featured hotels are either directly on the beach or within a very close proximity — all offer spa treatments. Where ever possible, we have taken the initiative of including the specific "Spa Treatment Menu" that each of our featured Beach Spa Hotels provides. This is important, as each luxury beach resort spa has their own unique spa treatments — some specialize in unusual and exotic spa treatments, others stay more mainstream. Most of them do feature signature massages and beauty treatments that becomes their claim to fame. As an example, a spa resort could offer Ayurvedic healing services while others may use natural compounds from the sea, such as seaweed wraps and sea-salt scrubs. In any event, we continually strive to help you make the best informed decision in efforts you will get the most out of your spa vacations. We believe you deserve it!
Please Note: Though we feature only Beach Spa Resorts, you are always welcome to book any hotel in any city in the world on our website.
The beauty of our luxury spa vacations is each one just gets better and better. After several spa treatments one becomes more relaxed with the process and can then start to tune in to what their body really needs, thus adjusting their treatment services and schedules the next time out. As one begins to shed the excesses and stresses of their everyday life and allow them to be healed in mind, body and spirit, they emerge more centered and alive, taking on a glow and presence that enables them to live their life with passion. This is what we wish for you. This can all be accomplished through your spa experiences and time away from the ordinary — a grand spa vacation!
We would like to take this time to thank you and welcome you to the Beach Spa Resorts.com family of the many travelers we serve. If there is anything we can do to make your trip easier and more memorable, please let us know.
---
---
How To Select A Beach Spa Resort
Finding Beach Resorts with Spa Services.
Finding a beach spa resort has never been made easier! First of all, what exactly is a beach spa resort? It is quite simply a resort or hotel located at the beach, that also offers its guests spa treatment services.
Traditional Methods of Locating a Beach Spa Resort:
But, one can do this the easy way or the hard way! Let's first discuss the difficult method, which by the way is exactly what everyone did for so many years. And it did not matter whether you were a seasoned travel agent or an end user, better known as the tourist or the traveler.
The protocol was to first search one of the many on-line travel websites that offer discounted hotel rates. The next item was to narrow down a great destination. Location! Location! Location! And you thought real estate professionals had all the fun?
There are many great destinations at the beach that are also home to some truly world famous spas. They range from gorgeous Mediterranean spas in the Greek Islands, to the pristine white sand beaches in the Caribbean. From the golden sands of Thailand and the Philippine Islands to the exotic floral islands of Bali and Tahiti! Of course if you think you must travel a far to get quality think again. Here in the United States we have many spas frequented by society's elite — including actors and sports athletes, politicians and the rich and famous. The list goes on.
So here we are having finally selected our perfect dream vacation spot. Next we pull up a list of the hotels in that city. Since there is no way to gauge whether or not these beach hotels have spa services. So we go to the name of the hotel for a clue. Here is one, the "Ocean Wave Spa Resort!" Sound good anyways! We click on this Ocean Wave Beach Resort, but before we book our room, we need to determine if for certain that this resort is still offering its guest spa treatments. We go up and down the list sure we are missing something as it does not seem to be listed. No where is there the slightest mention of any spa treatment services. But we are stubborn, as with a name like "Ocean Wave Spa Hotel" surely there is some mistake. Perhaps it just never made it into print, or in this case, onto the website. So we place a long distance phone call to the resort and are placed on hold. After what seems like an eternity we are told this hotel has never had spa services, but would I like to book a hotel anyways? Very frustrating! And it's back to the drawing board!
A Brand New Way of Choosing The Best Beach Spa Resorts, Worldwide – at the Guaranteed Lowest Rates!
Now for something completely different! Welcome toBeach Spa Resorts.com. We specialize in listing the best beach resorts guaranteed to have in-house spa services. Not only are these luxury spa resorts located at the beach at the best rates, but they are the best of the best in all regards. We simply will not list the resort unless it also comes with a Trip Advisor Customer Rating of 4 or 5. These customer ratings were done by recent guests at the hotel, ensuring you only updated reports of the hotels condition and service. In this way, you have the best odds of getting the most resort for your money.
We have done all the hard work for you, so simply go to Beach Spa Resorts.com and peruse our Featured Destinations. These are some of the very best beach destinations from around the world. Then as you will see, we have a "hot picks" list for each destination. You can then book your beach spa resort. In many of the resorts, notice we have also included the hotels spa menu. This is a great way to research your very best options. Perhaps you are seeking a certain type of massage or an exotic wrap. Whatever the case may be, you will definitely find your perfect spa vacation here. Whether that be a romantic spa getaway for two or a family spa retreat, or a to die for girlfriend getaway spa trip or the ever increasingly popular medical spa travel.
---
---
Plan A Beach Spa Vacation

---
---
How To Prepare For A Spa Treatment
Spa Etiquette Guide: Tips and Advice
If you do just a little bit of homework before you book your spa treatment, you can make sure to make the most out of it. Here are tips for optimizing your pampering time.
1. Know which spas are the best – Since there are many top notch spas, you should really try to see what makes them special. If you are going to go to a spa, you might as well go to the best.
Should you be seeking the best spa treatments at beach resorts, there is no better travel resource then Beach Spa Resorts.com. They offer by far the best spa deals and greatest savings on all resorts & hotels, in fact they guarantee it in writing. These luxury beach spa hotels are worldwide and only the beach spa resorts with the highest customer satisfaction ratings get listed – they are top notch all the way!
2. Review the spa menu online – book your spa treatment in advance. If it is listed as a featured destination here on Beach Spa Resorts.com you will always find a link in the "description" to the resort's spa treatment menu. You will likely find some new types of massages and treatments that you've not seen before. Some special treatments book up quickly. So, if you are dreaming of having a seaside massage, you should book it in advance so that you'll be sure to get it, especially if you book your spa treatment services over a weekend. Sometimes you can find deals by combining treatments; an example would be a deep tissue massage, along with a facial and herbal wrap. Most spas do have these "signature" spa treatment packs.
3. Prepare for sticker shock. For starters if you are staying at a seaside resort you have already figured out they are more costly than a hotel 10 miles inland. These beach hotels usually cater to the more affluent traveler, therefore the beach hotels feel justified in charging steeper rates. You get what you pay for generally, so on a more positive note, this is where your very best spas and massage therapist and beauticians prefer to work. These beach spa hotels only vhire the best of the best that have been thoroughly checked out for their backgounds, degree, prior recommendation and so forth. The hotel 10 milesw inland may send you somebody claiming to know massage, yet has no formal training or experience. What do you think would be the difference in user experience? Yes, a day and night difference. Again though, the spa treatments at beach spa hotels will seem high if you are new to the spa scene. Once acclimatized to these spas, you will become aware that most of these spas stay competitive, therefore similar in pricing.
Forbes Magazine reports that the average cost of a massage at a day spa is $88 as compared to $138 at a resort spa. Upon having a recent 60 minute massage the cost was $115 plus 18% gratuity. Worth every penny of it by the way!
4. Know what is included with your treatment — and if your treatment includes any complimentary services. Usually they do. Sometimes the spa menu will detail any extras, but it is always a good idea to ask what is included in your treatment when you book it. For example a treatment may include the use of the resorts state of the art fitness center and perhaps a hydrotherapy area along with a complimentary body scrub. If you had not known this you may have shown up simply on time to your appointment, whereas you could of relaxed there two hours prior to your appointment and really have been prepared.
5. Gratuities – How are they processed? You do not want to be left in an awkward situation. Be sure and ask if there are any additional fees or add-ons that you should know about when you book your treatment. By knowing approximately what you will be leaving with your spa therapist allows you to show up with just this and not be worried about carrying around a purse.
If you receive multiple services — from different people (a massage therapist, a facial esthetician, etc.), leave a separate tip for each of them.
6. Know what you should wear. This suggestion may sound silly, but if you know what to expect before you go, you'll be better prepared. For example, in the hydrotherapy area of the Spa Grande, it was perfectly normal for people to walk around in the buff or in a swimsuit. If you are a modest person, you might be more comfortable wearing your swimsuit. So, it is always a good idea to ask what you should wear so that you will be prepared for the spas policy on attire and etiquette.
7. Allow plenty of time for getting to your spa appointment. If you get to your appointment ahead of time, you will be able to relax, sip some water or tea, and prepare to enjoy your treatment. The last thing you would want to do is to be rushed or late for your appointment. If you get to your appointment ahead of time, you will be able to relax, sip some water or tea and prepare to enjoy your treatment. The last thing you would want to do is to be rushed or late for your appointment.
It's crucial to drink plenty of it before, during and after your visit. Water hydrates the body's tissues on a cellular level, prompting the system to cleanse itself and function with fluidity. Just as you would want to hydrate before a workout, well-watered muscles (including those of the face) respond better to the activating pressures of massage, allowing the therapist to work more deeply.
8. Sufficient hydration – encourages the removal of toxins. Flushing your system will reward you with compliments on how great your skin looks, how well rested you seem, etc. Drink up.
9. Eat Lightly — The days preceding your visit can help prepare you mentally and physically for your treatment. Cutting back on (or eliminating) sugar, caffeine and alcohol and hard to digest foods like red meat will prime your system to detoxify with ease. You're also likely to feel lighter, happier about your body and more in tune with yourself. Plus, it increases the likelihood of your "staying clean" afterward, to extend the bliss of your visit and more fully reap its rewards.
10. Pay in Advance — By dealing with finances up front, you can just drift out afterward. Allowing a 15 percent tip is fair to include in advance (although some spas include it in the cost of the service), but you may want to have extra bills on hand to say "thank you" for an extraordinary experience. You can simply leave the money in an envelope with the front desk on your way out.
This method also eliminates the stress of sales pitches while you're trying to relax. As interested in a new skincare regimen as you may be, it is within reason to ask your therapist to note her recommendations in writing and give them to you when you leave. This way you can consider purchases calmly following the session or at another time when you'd rather shop.
11. Learn to Relax — Relaxing the muscles and settling the mind are a great assist to your therapist. Even if you're dead tired when you hit the table, it's not always easy to relax (although practicing the first tip-spa often-can help free you of any anxiety or unease). Various mind-over-matter techniques like deep breathing and visualization come in handy and help bodywork go deeper. Relaxing helps keep your mind in your body or at least in the room.
Focusing on one's breath is the essence of meditation, as well as the apex of many forms of exercise. In addition, to help nervous or newly arrived clients, many spas are now weaving guided visualization directly in with the treatment/massage. In some cases it's basic training, but in others it really is a mechanism to help you become present ? It can also assist in the healing process.
______________________
More Great Spa Tips
Part II: How to Prepare For A Spa Treatment – Spa Etiquette Guide: Spa Tips and Advice.
Learn More About Spa Treatments
If you do just a little bit of homework before you book your spa treatment, you can make sure to make the most out of it. Here are tips for optimizing your pampering time.
Whether the spa setting is super luxurious or cheerfully modest—here are some tried-and-true tips for getting the most out of your spa experience. Let's start here by first looking at the following factors and how they relate to spa services:
Whether the spa setting is super luxurious or cheerfully modest—here are some tried-and-true tips for getting the most out of your spa experience.
Medical conditions – If you have any type of medical condition, be sure to mention it when you book an appointment. Certain treatments may not be advisable for you. Also, tell the technician if you're wearing contact lenses before you have a facial.
Mixing activities and spa-going — On the day of treatment, try to stay out of the sun and avoid alcoholic beverages. Also don't schedule a physically demanding endeavor after a spa appointment. When in doubt, contact the spa to ask whether it is advisable to engage in a particular activity prior to your appointment.
Lock up your valuables – In order to avoid all worries and stress, leave all jewelry and valuables in the hotel or resort's safe and don't bring them with you to the spa.
Nudity – The idea of going au naturel is very scary to some people, but don't let that stop you from enjoying the spa. If modesty is an issue, call the spa in advance to discuss its policies and suggestions. Some treatments can be done while you're fully clothed, but others (such as hydrotherapy) are best received in the nude. Facilities such as the sauna and the whirlpool may be enjoyed either in a bathing suit or with no clothing at all.
Proper Attire — In addition to a swimsuit, bring attire for other activities you plan to enjoy: light, comfortable attire for fitness classes, gear and boots for hiking, and sneakers for exercise class along with another pair of comfortable shoes. At some spas, clothing and equipment (such as boots) are available for purchase.
Shaving – If you must shave, do so at least two hours before your scheduled appointment, particularly if you're a man receiving a facial or a woman receiving any kind of scheduled bodywork.
Using shared facilities – Before entering a soaking pool, swimming pool, or whirlpool, always shower. When enjoying the sauna or steam, always sit on your towel and wear the plastic shoes provided by the spa. Women should not shave their legs in the steam room.
Perfume — Because the emphasis should be on relaxation and because others may be allergic, it's best not to wear perfume to exercise classes.
Smoking – For the most part, smoking is not allowed at resort/hotel spas. If it is, there are usually designated areas where you can smoke.
Children – A spa is a great place to get a little alone time, so it's best to not to bring children under 16. You can usually leave small children in the care of a sitter/nanny or under the supervision of the children's program-both of which many resorts offer-during your treatments. If children are with you, be attentive to their safety as well as their impact on the comfort and relaxation of others. (NOTE: Many Spas in Orange County have strict policies about Children and are adult only)
Cell phones – Leave phones and pagers at home or in your room; or turn them off before entering the spa.
Conversation – In the relaxation room and elsewhere, keep conversations at a low volume.
Eco-awareness — Being respectful of your environment is part of the spa experience. Use only the number of towels necessary: washing them uses water and electrical, which are limited resources in some communities. If you spend time in nature, don't leave any trash behind.
We would like to thank you for letting us share with you this guide, "How To Prepare For A Spa Treatment," brought to you by Beach Spa Resorts.com , the world's leading provider of luxury beach resorts with spa treatment services. If you are truly ready to get pampered, relaxing and having fun at one of our featured spa hotels, then you are in the very best hands. We stake our reputation on only listing those luxury resorts that have a Trip Advisor rating of 4 and 5 from recent guests of the hotel. In this way you can feel secure that your next spa vacation will be the best ever — that the resort you book with comes with only the highest customer satisfaction reviews. Since we specialize in this very unique travel niche, we are able to leverage our properties providing you with the lowest hotel rates on the entire web, guaranteed!
Should you have any other great spa tips for this Spa Etiquette Guide: Tips and Advice, please leave them in the comments section for our review. If they are not already covered here we will add them to this spa guide. If you found this 'How To Prepare For A Spa Treatment' tips guide useful, please forward or email to a friend!
---
---
Spa Vacation Package Savings Tips
Spa Vacation Package Savings Tips
Advice For Cheap Travel
Spa Vacation packages offer low prices by combining components, such as flights, hotels and car rentals. If you're in need of advice for cheap travel, here are some ways to keep costs down even more.
Include a Saturday night stay. Many hotels and airlines offer weekend discounts.
Depart on a Tuesday, Wednesday, or Thursday. These days often reflect the lowest airline fares.
Check for "shoulder" seasons. Crowds are fewer, and fares lower, when you travel during off-peak times. Want some advice for cheap travel? Then take advantage of Europe in the winter or the Caribbean in late summer.
Read about the best times to travel on our top destination pages. Our travel experts share their knowledge and advice. For example, "Best deals near and in Orlando are usually found in September when prices are low and it's starting to cool off."
When you see a good deal, buy it ! Inventory changes constantly for both air and hotel. A good deal might not be available later.
Book 60 days or more before you travel. Often times, the further out you plan, the better the package rate.
Travel just after a major holiday. Holiday travel is always in demand, and prices often drop as the demand does. If you really want the biggest savings travel on the holiday itself. How crowded do you think the airports are on Christmas Day? This spa vacation package savings tip can save you a couple hundred dollars alone!
Be flexible. Check the days (or weeks, if possible) before and after your initial choice of travel dates. Sometimes a small adjustment in time can save you money.
Be willing to make a stop or connection on your flight. You can sometimes save money by considering flights that stop en route.
Be willing to leave or arrive at a different airport close-by.
At the checkout process of ordering your vacation package you will be able to pre-purchase "activities & tours" for your destination, saving you up to 50% off the published rates, as compared to having to purchase the same activity the day of the event.
BeachSpaResorts.com